QUESTION: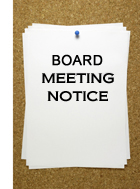 Can our board meet independently, without the manager present, and without advertising the meetings to discuss, interview, and hire a new management company?
ANSWER: It's the board's meeting not the manager's. So, yes, directors can meet without the manager. However, the board still needs to give notice of the meeting. It may be a little awkward since the manager may suspect or know the purpose of the meeting. Even so, the Davis-Stirling Act does not provide an exemption for awkwardness–only for emergencies.
Interviews. In most instances, the board can simply tell the management company they are unhappy with their performance and plan to interview other companies. If the board is paranoid their manager will sabotage things, it can appoint less than a quorum of directors to interview other companies. The committee can then meet without notice and make a recommendation to the full board for action once it finds the right company.

RECOMMENDATION: Before interviewing other companies, the board should first have legal counsel review the management contract and advise on how best to proceed. Otherwise, the association may find itself in breach of contract and liable for damages.
EMAIL
NOTICE REQUEST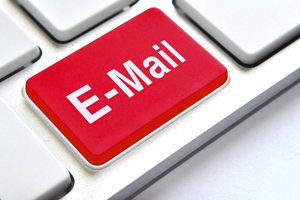 QUESTION: If an owner requests notice of board meetings by email, is the association obligated to provide it?
ANSWER: Per statute, members can request individual delivery of notice of meetings and the association must provide it. However, the Davis-Stirling Act allows the association to choose the method of delivery. Delivery can include first-class mail, registered or certified mail, express mail, or overnight delivery by an express service carrier, and email, facsimile, or other electronic means (if the recipient has consented in writing to that method of delivery). (Civ. Code §4040(a).)
SEATING
ARRANGEMENT
QUESTION: Is there a seating protocol for board members on the dais? Is it appropriate for the manager and attorney to be seated on the dais? What is common practice?
ANSWER: There is no seating protocol that I'm aware of. I checked Robert's Rules of Order and found nothing on the subject.
Seating Arrangements. I've been in meetings where the board, manager and attorney were (i) on an elevated dais with everyone facing the audience, (ii) seated at tables in a "u" shape (common with larger boards), (iii) seated at a round table with the backs of some directors to the audience, (iv)  seated randomly in comfy chairs in someone's living room, and (v) seated in folding chairs on one side of a pool and the audience on the other side (a quasi separation of church and state–if you could walk on water, you could join the board). My favorite is where the board met in the alley next to a dumpster and everyone stood (it made for very short meetings).
On A Dais. When the board meets on a dais facing the audience, the most common position for the manager and attorney is at the end of the table. The second most common is for the attorney to be seated next to the president so he/she can consult with the attorney as-needed during the course of the meeting.

RECOMMENDATION: Generally, the larger the association, the more formal the seating arrangements. Boards should pick one that is comfortable for them.
Unsigned Bylaws #1. Regarding signing bylaws because lending institutions demand it, would writing "without prejudice" above board signatures preserve the board's rights? It might make them less reluctant to sign. -LL
RESPONSE: Adding that language may make the board happy and the lenders unhappy. Bureaucrats are a sensitive lot and easily miffed. They may take their loan and go home. A simple affirmation of the bylaws makes them happy and does not put the board at risk. I recommend signing a certification prepared by the association's attorney.
Unsigned Bylaws #2. I just love your comment on the bylaws and nearsighted clerks in cubicles. Finally somebody says what he really thinks. The funny thing is, most people don't really know the difference between CC&Rs and bylaws. The CC&Rs should be the important documents to be signed. Why would voting, membership and directors' responsibilities matter to mortgage lenders? Thank you for making me chuckle. -Marlis V.
RESPONSE: You're right, CC&Rs have a higher ranking in the food chain than bylaws. (Civ. Code §4205) They are recorded while bylaws are not. When I take on representation of an association, I require a recorded copy of the CC&Rs. If they don't have a set, I run title and get one. Why do lenders want bylaws to be signed? Because someone in Washington DC told them so. As I noted last week, they never read them–they really don't care what's in them. They just want someone to affirm they are legit so they can check off a box on their list.
Contravention & Subjugation. Can an association enact and enforce rules that contravene state, county or city laws? Does the fact that our HOA is built entirely on private property (not public land) give the association the right to subjugate public law? -Bill H.

RESPONSE: In my experience, the law rarely agrees to subjugation. I've dealt with public entities and they can get heavy-handed when persons or entities cross them. Also, an illegal act is still illegal whether on private land or public land. If you are concerned, you should have your rules reviewed by legal counsel.
*****

Troublesome Owner. Thank you for your newsletter, it provides great content and good humor. In last week's feedback you stated that, "Insurance carriers can drop risky associations at a moment's notice…" In California, insurers are required to provide a 60-day notice if they will be non-renewing a policyholder's coverage or will be substantially modifying the terms and conditions of the policy (premium increase over 25%, changes to the deductible structure, etc.). Also, any carrier will open a claim on the association's policies if an owner calls in but the HOA does have the right to withdraw first party property claims. -Brian Kalmenson, Michael Abdou Insurance Agency
Executive Session. Our members' listserv provides informal discussion such as "Does anyone have a bike I can borrow?," announcements, and a place to complain about the board, manager, and vendors. The landscaper is one of the listserv's favorite subjects. Our board will be evaluating their performance at an upcoming meeting. I wonder about comments made during our meetings' open forum and on the listserv. Should I worry they could lead to litigation by the vendor? -Patty M.

RESPONSE: If individual owners saying something defamatory, they could be at risk of being sued. As a board, it's the association's deep pockets you should worry about. That's why you want to hold your discussion in executive session. As for the listserv, board members should not participate in any discussions related to the association. If they want to borrow a bicycle or list their car for sale, that's fine. It's all the other stuff that can get them in trouble.
*****
Life of Crime #1. "Playing pool, however, could lead to a life of crime." Very good! Adrian, you're just about the only attorney I think I like. -Lee M.
Life of Crime #2. Thank you Adrian for your closing statement re pool & crime–point well taken and a Sunday morning out-loud laugh! -Kathryn C.
We're friendly lawyers–boards and managers can reach us at (800) 464-2817 or info@AdamsStirling.com.