QUESTION: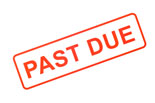 A delinquent resident passed away. We sent a letter requesting the executor of the estates' information but have not received anything in return. What action can we take, if any, on this property?
ANSWER: Collecting delinquent assessments from a deceased owner with no executor or administrator is challenging but not insurmountable. First, a pre-lien letter must be sent to the deceased owner at his/her address of record. Next, an assessment lien must be recorded against the property in the name of the deceased owner.
Foreclosure. If payment is not forthcoming, the board can authorize foreclosure of the lien by non-judicial or judicial foreclosure. In your case, judicial foreclosure may be preferable because the court can authorize service of certain required documents by publication in a newspaper in lieu of personal service.
Thank you to Richard Witkin, Esq. of Witkin & Neal for his assistance with this question.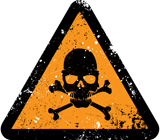 QUESTION: A board member suggested I sell my unit and move to a different HOA. Is this an abuse of power by the director?
ANSWER: It is not an abuse of power for a director to express an opinion. In your case, there are two distinct possibilities. Either (i) your director is thin-skinned and doesn't know how to interact with your or (ii) you're a toxic homeowner who should move to another association. I will leave it to the two of you to sort out.
INSURANCE
FOR BOARD MEMBERS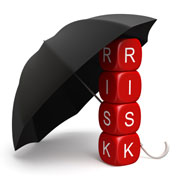 QUESTION: Is Public Officials and Management Liability insurance the same as Director and Officers (D&O) Liability?
ANSWER: They are similar but not the same. Both are errors and omissions policies, i.e., they protect the insured in their decision-making. The difference between the policies is who gets insured.
In the Public Officials policy, elected/appointed officials of state and local governments are the insured. A D&O policy, on the other hand, covers directors and officers of corporations. However, common interest developments need broader coverage than a straight corporate D&O policy.
Management Liability. D&O policies for community associations are designed like a management liability policy. That is to say, they typically include coverage for errors and omissions and fiduciary liability. Many also include employment practices liability, with others offering coverage on endorsement. In addition, they cover volunteers on committees and the onsite manager (if any). In other words, they are specifically tailored to the HOA industry.
RECOMMENDATION: It goes without saying that boards should talk to insurance brokers with expertise with homeowner associations. The last thing a board wants is to have a claim denied because they bought inadequate insurance.
Thank you to Michael Berg of Berg Insurance for his assistance with this question.

BABY ATTORNEY JOINS
ADAMS KESSLER PLC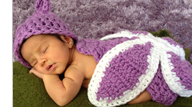 I'm pleased to announce that Olivia Jacobs joined our firm on November 4. She is 20.5 inches but we expect her to quickly grow into the position in our Los Angeles office.
She and her mother, attorney Karen Jacobs, are at home busy working on briefs and such things.
Orange County Opening. We still have an opening for an experienced attorney in our Orange County office. If you know someone you can refer, please contact me by e-mail or at 310-945-0280. -Adrian Adams
FEEDBACK
Constant Bickering. Personal agenda disorder? I can't stop laughing! -Lorna L.
DS Rewrite. "As the President promised, 'If you like your governing documents, you can keep your governing documents. Period.'" hahahahaha- I just LOVE this newsletter! Who knew HOA stuff could be fun! -Sandi F.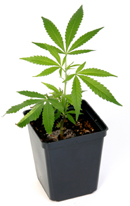 Growing Pot #1. If the "garden" is a bona fide nuisance then so be it; but if the owner is cultivating a few plants much as our parents and grandparents did with their victory gardens then let's leave them alone. Limit the heights if you must to what cannot be viewed by neighbors across the fence -Jim S.
RESPONSE: Boards must make a business decision regarding enforcement. Just because an association can go after a pot grower does not mean it should. Directors must first decide if the plants represent a true nuisance, i.e., (i) Is there any criminal activity associated with the plants? (ii) Is the odor strong enough to really affect anyone? (iii) Do the plants represent a visual blight? (iv) How many people are impacted by the plants? If, however, only one person is complaining, and there has been no criminal activity surrounding the growing of the plants, and the number of plants is within prescribed limits, and in the board's opinion the plants do not represent a nuisance, then the board can decide not to charge the grower with a CC&R violation no matter how loudly a neighbor might be complaining.
Growing Pot #2. Oh, that is just wrong about marijuana. If the HOA board is seeking a remedy or solution, they should follow state law and provide harmony within the neighborhood, they should never be considered the HOA police unless they want a claim against their D&O insurance carrier. A second solution is to report the violation with the Federal Drug Enforcement Agency and stay clear of any disciplinary action. -Ted S.
RESPONSE: The city of San Rafael passed a smoking ban that took effect last week (Nov. 14) that is one of the toughest in the nation. Because secondhand smoke is harmful regardless of the source and because it seeps through walls, floors and ventilation ducts, the ordinance prohibits smoking in any residence with shared walls, including condominiums. It will be interesting to see how they handle marijuana since the ordinance does not exempt it. The ordinance defines smoke as "gases and particles released into the air by combustion when the apparent or usual purpose of the combustion is human inhalation of the resulting combustion products, including, but not limited to, tobacco smoke." I think it is clear that pot smokers cannot harm the health of others even if their smoking is for medicinal purposes.
Growing Pot #3. Many of the people who need this medicine don't have the funds to purchase it from collectives because of the unfair taxation that is imposed. They have no choice but to cultivate. Cultivating indoors is also a far more expensive process that outdoor cultivation. Our "President" promised the country he wouldn't allow the gestapo style DEA raids on law abiding medicinal marijuana collectives because he would recognize the will of the people. He admitted to being a prodigious user himself. Another campaign promise broken, just like keeping our medical plan. Your argument for citing federal laws seems like the last hope of someone who just doesn't like people who use medicinal marijuana. It comes off as discriminatory and beneath civilized debate. -Kris K.
RESPONSE: I hate to disagree but civilized debate is always appropriate.


"Legal solutions through knowledge, insight and experience." We are friendly lawyers; you can contact us at (800) 464-2817 or info@adamskessler.com.