QUESTION: A new board wants to review the executive m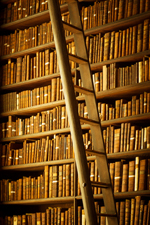 eeting minutes for the last two years. Only one member of this five member board is an incumbent. Does the new board have the right to review another board's executive meeting minutes and if so, how far back can they demand?
ANSWER: With some narrow exceptions, all board members have the right to review all executive session minutes as far back as they want to go. It does not matter that they were not on previous boards.
Exceptions. Minutes are the historical records of the corporation. By statute, directors have the right to review them. Even so, despite the broad language in the Corporations Code, the right is not absolute. Courts have carved out exceptions involving privacy issues and conflicts of interest.
RECOMMENDATION. If your board has concerns about records as they relate to a specific director, they should talk to legal counsel.
HOARDING WEBINAR
FOR MANAGERS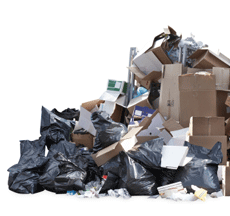 Attorneys Jasmine Fisher and Cang Le will be presenters in a Webinar Series for managers put on by the California Association of Community Managers. The topic will be "Boxes, Bugs and Blights: How to Combat Hoarding in HOAs."
The webinar will provide managers with an in-depth review of what qualifies as hoarding, provide strategies for dealing with hoarders, and identify resources that can be used.
The webinar will be held on August 19 from 11:00 am to noon. All community managers are invited to attend. CCAMs earn 1 CEU. Learn more and register at CACM Webinar Series.
FEEDBACK
Ignoring Legal Advice. I found your article extremely interesting. I'm afraid some will take your comments to mean boards can ignore  advice they disagree with. Could you please clarify what you mean? -Marc B.
RESPONSE: A careful reading of my article would not lead to that conclusion. But, I have no doubt some  knucklehead on a board somewhere would do just that or, in the alternative, advocate attorney shopping until he gets the opinion he wants.
Clear Direction. A good HOA attorney will always tell directors what they need to hear, not what they want to hear. Some legal opinions are crystal clear, "No, you can't do that!" Or, "If you want to call a meeting, here is what the law requires."
Options. Many times, however, boards are presented with options–Option A or Option B (and sometimes, Option C). The board must then weigh the risks and rewards of each and make a business decision. The attorney might recommend Option A. But, because they are all viable options, the board might weigh factors differently and choose Option C.
Business Judgment. Did they just ignore legal counsel and breach their fiduciary duties? No, they listened, weighed the choices and arrived at a different conclusion. Is it possible there could be fallout? Certainly. If Option C goes badly, so could the membership. Nonetheless, directors are protected from personal liability if they followed the Business Judgment Rule.
*****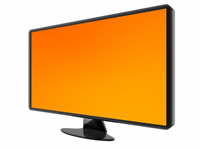 Citizen's Arrest #1.  I wish ALL would follow Linda H's way of thinking before barking! Common sense is good for the mind and it's actions. As for George G. and his remark, that is what a newsletter is intended for, helping and protecting no matter what the topic is. It is disturbing if you think this behavior should be on display for all eyes young and old. -Steve C.
Citizen's Arrest #2. Judging from George G's remarks, he must engage in the same behavior as the neighbor in the next building. -Will B.
Citizen's Arrest #3. My comment for George G: If he is exposing himself publicly even through his window he is not "legally viewing" and obscenity and indecency are "illegal content" per the Supreme Court. So I think AK is giving sound legal advice. -Rich S.
Citizen's Arrest #4. Perhaps George G. might be the one viewing the "legal" movies with his drapes open! He should be the one ashamed of himself! Thanks for my laugh this morning! -Nat R.
*****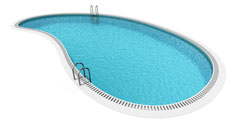 Empty Pool. Our HOA considers the pool water a good source for non-potable needs during a disaster.  -John M.

RESPONSE: A valid consideration. An earthquake could rupture water lines with a complete shutdown of the system (as just happened in Los Angeles with a loss of 20 million gallons of water), leaving homeowners with no water for days or weeks. A pool full of water could be a Godsend.

"Legal solutions through knowledge, insight and experience." We are friendly lawyers; you can contact us at (800) 464-2817 or info@adamskessler.com.