QUESTION: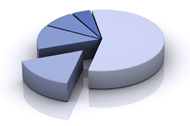 Our board approved next year's budget with an increase in the monthly dues. The increase was not on the agenda and was not the subject of a separate board motion. Our manager said the increase did not require a separate notice and vote. Is this practice permitted by Davis-Stirling?
ANSWER: Your manager is correct. Approval of the budget is sufficient for any increase in assessments (up to 20%) that might be contained in the budget.
Assessment Approval. Approval requirements for an increase in regular assessments are found in Civil Code §5605. The statute requires that any increase must comply with reporting obligations found in Civil Code §5300(b). In summary, an increase is effective only if the board issues an "annual budget report" with the following:
A pro forma operating budget.

A summary of the association's reserves.

A statement re any deferral of reserve item repairs.

A statement whether special assessments are anticipated related to reserves or reserve components.

A statement of how reserves will be funded.

A statement of how the reserves were calculated.

A statement regarding any outstanding association loans.
Budget Approval. The statute does not require a second, separate approval of the assessment increase. Once the budget has been approved by the board, the report must be distributed to the membership not less than 30 nor more than 90 days before the end of the association's fiscal year. (Civ. Code §5300(a).) It can either be a full report or a summary. (Civ. Code §5320.) Failure to distribute the report within the reporting deadline nullifies the increase. (Civ. Code §5605(a).)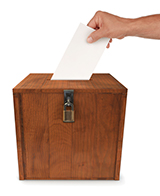 QUESTION: We distributed a ballot for a CC&R amendment. One owner turned in his vote and then sold his unit. Must we discard his ballot and issue one to the new owner?

ANSWER: No. The owner of record when the ballots were mailed (the record date) is the one who votes, not the buyer.
DIRECTORS
ON COMMITTEES

QUESTION: Is there a law that limits the number of board members on a committee?
ANSWER: There is no limit on how many directors may serve on a committee. However…
Board Business. Once a quorum of directors gather at the same time and place to "hear, discuss, or deliberate upon any item of business that is within the authority of the board" a committee meeting becomes a board meeting (Civ. Code §4090(a).) When that happens, notice (with an agenda) must be given to the membership so they can attend.
FEEDBACK
Renter #1. Our association defines "renter" as anyone living in the unit who is not the legal owner. Is that wrong? -Jan Y.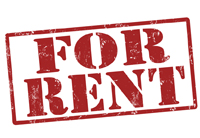 RESPONSE: Your definition is too broad. What if the owner's spouse is not on title? Is he/she subject to rent restrictions and exclusion from the property? So as to avoid potential legal problems, you should rewrite your definition. Contact me if you need assistance.
Renter #2. What about resident owners with roommates? What about guests? What about a resident owner who leaves a "home or pet or child sitter" while traveling? -Terence G.
RESPONSE: You need to cut back on your coffee. If the owner's roommate occupies the same bed with him/her, they're not a renter. If they occupy separate rooms, you can restrict room rentals if they are not "family" members. For guests, you should adopt rules defining them. Someone who stays a week is a guest. Someone who stays a year is not. A new guest every night means something else is going on. If you try to kick out a house or baby sitter while the owner is on a business trip, a judge would likely deem it unreasonable.
Renter #3. An owner (California) wants her son (New York) to keep his car parked in our condo association. We have limited space for parking and have a rule of one car per unit, two if there are two full-time residents with two cars. She is trying to say he is a full-time resident by having him open a checking account here and putting him on her deed, but he still lives in New York and visits a few times a year. The board says he is not a resident, she says he is. What determines a "resident" in this case? -June K.

RESPONSE: I agree with your board; he is not a full-time resident. You should amend your rules to define full- and part-time residents. A good start is defining a full-time resident as someone who receives his mail at the address and spends at least 20 days a month sleeping in the unit. You should work with legal counsel to develop your criteria.
Renter #4. Just wondering when Black's Law Dictionary became legal precedence. -Mark G.
RESPONSE: The dictionary's definitions provide case law cites which I purposely left out. Good I was not writing a Law Review article—I would have been dinged for the incomplete cite.
Renter #5. If an owner rents his condo, can he hold a position on our board? We have a small 5-condo HOA and our board president rents his condo here and resides in Washington. -George G.
RESPONSE: That depends entirely on your governing documents. If your bylaws are silent on the issue, he can serve on the board. If your bylaws restrict directors to full-time residents, he cannot.
Renter #6. I'm on a board of an association with high tenant occupancy, so we've had trouble refinancing. I'm also an appraiser and find it interesting that appraisers are not allowed by FNMA and others to state a property reflects "Pride of ownership," ostensibly because tenants can have pride of ownership. So then why do they ban loans on properties with high tenant occupancy? -Brian C.

RESPONSE: I see the problem…you're expecting rational behavior from a federal agency.

"Legal solutions through knowledge, insight, and experience." We are friendly lawyers; you can contact us at (800) 464-2817 or info@adamskessler.com.