QUESTION: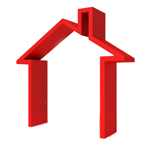 A condo owner in our building wants to rent his unit on a short-term basis between the times he comes into town. Our CC&Rs state that all units may only be used as a single-family residence. Would this be a violation of the CC&Rs?
ANSWER: Possibly. The shorter the rentals, the stronger the argument that the owner is using his unit for commercial activity rather than residential, which puts him in violation of the CC&Rs. You should have your attorney review the situation to determine if action can be taken. Your best bet is to amend your CC&Rs to set a minimum lease period. I favor one year.

OFFICERS AND
DIRECTORS
QUESTION: Our bylaws require that directors be members of the association. They also state that officers "shall be a President and a Vice President, both of whom shall at all times be Directors, a Secretary, a Treasurer and such other officers as the Board may from time to time by resolution create." This has been interpreted to allow renters to serve on the board as long as they are not president or vice president. This seems to be an incorrect interpretation of our bylaws.
ANSWER: You're right, it's incorrect. People often get tangled up over the distinction between directors and officers. Homeowners elect directors, and directors elect officers. The qualifications for one can be entirely different from the other. Moreover, directors can vote, while officers cannot. When the president votes, he is not voting as president, he is voting as a director.
CC&R Interpretation. In your case, renters can serve as secretary and treasurer. As such, nonmember officers can attend meetings to fulfill their duties (taking minutes and giving financial reports) but cannot sit on the board because they do not meet director qualifications. Accordingly, seven people attend meetings: five directors (two of whom are officers) and two renters (both of whom are officers) but only the five directors make motions, deliberate and vote. For more information see: Director-Officer Differences.
ASSOCIATION'S
LEGAL COUNSEL

QUESTION: Can I contact the HOA's legal counsel to verify an issue? I have been told my concerns are being presented to the lawyer for review and advice. Do I have the right to contact the law firm to verify this or to ask questions?
ANSWER: No, not really. Association attorneys represent the association as a corporate entity, not individual owners (nor individual directors). Unless the board authorizes the attorney to speak to you, it's unlikely she would.
Two Problems. If the attorney takes your call, it creates two potential problems. First–who pays the bill? Second, if the attorney gives you any legal advice, it poses an ethical conflict for the lawyer if your interests become adverse to the association's. As a result, HOA legal counsel will rarely take calls from homeowners.
FEEDBACK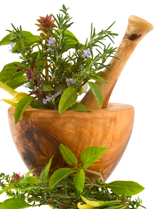 Herb Garden #1. Your recommendation re "Herb Garden" is a hoot! Your newsletter is such a painless way to get our dose of Association reality. Keep up the great work! -Nancy H.
Herb Garden #2. Use common sense as Judge Larry S. suggested?? Judging from events at home and abroad, I'd say that ship sailed long ago. Maybe too many trips through the herb garden by those in control?? -Wayne W.
Herb Garden #3. I have to email you! Thank you for making me laugh this morning with your response on the herb garden question. I can't stop laughing, maybe because I don't cook. -Lorna L.
Herb Garden #4. Your tongue in cheek remark about being nice to anyone who smokes your herbs is lost in a haze of smoke! I suggest you stick to legal advice and leave the humor to the late night pros. -Tom D.
Herb Garden #5. Too funny! -Kit C.
Herb Garden #6. The board should review with their insurance professional the "Products and Completed Operations Hazard" coverage included in the typical HOA liability policy. While the "product" of herbs grown by the HOA may be considered covered, the policy language typically limits coverage to consumption away from premises owned by the insured. The caveat is coverage for goods and services designed for consumption on premises if that is the type of business the insured is in. As such, injury caused by food borne illness may not be covered if the HOA is the provider of the product. -Michael Berg, MBA, CIRMS, CMCA, Berg Insurance Agency
RESPONSE: Insurance is a riddle wrapped in a mystery inside an enigma.
*****

Election Tampering. Another option is to put the remaining directors on notice that if they don't do something they would be in breach of their fiduciary duties. Next, I would confront the alleged offender with benefit of counsel in executive session and ask him/her for their resignation and then threaten to bring civil action for violation of the association's rules. Third, I would notify the D&O carrier of the possible breach. I think they would be seriously concerned about coverage of an association that looks the other way when there is serious breach such as this. -Doug C.

"Legal solutions through knowledge, insight and experience." We are friendly lawyers; you can contact us at (800) 464-2817 or info@adamskessler.com.