Thanks

to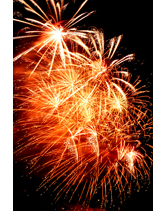 you, last year the Davis-Stirling.com website had more than half a million visitors and 2.7 million page views, making it one of the highest ranked websites in California.
Humble Beginnings. It seems like yesterday but ten years ago this week Davis-Stirling.com was launched. I built it at night with a website coding manual in one hand and a computer keyboard in the other. My goal was to create a small website where managers, directors and homeowners could easily access information about the Davis-Stirling Act.
Naming the Baby. After months of work in the Fall of 2003, it occurred to me that I needed to name the website. To my dismay, I found that every industry-related domain name had already been taken. I was stumped–what do I call it? Somewhere a light bulb went on and I looked to see if Davis-Stirling was available. Much to my surprise, it was. And on January 2, 2004, Davis-Stirling.com went live.
Links and Indexing. It took another two years to build a stockpile of commentary explaining the law in plain English. To this was added a library of case law. Into the mix sprouted legislation with explanations on its impact on boards, managers and homeowners. Everything was then indexed and cross-linked with each other and to the statutes. A Google search engine was added to the website and a mobile app was created to make the information accessible via tablets and smart phones. My staff threatened to disown me for spending 18-hour days wading through code and building a website they were sure no one would use.
Related Services. Because of the stressful nature of our industry, we thought a little humor might be warranted. To that end, two popular cartoonists were contacted and, with their permission, their cartoons were added to the website under Humor. As the website grew, companies asked about advertising and a Vendor Directory quickly followed. When boards inquired about onsite managers and how to find them, we launched a free Job Market. To speed the placement process, we included an auto-notification feature that emailed managers the instant jobs were posted on the website. Currently, over 100 managers throughout the state subscribe to the feature.
Management Software. Larry Stirling, the author of the Davis-Stirling Act, joined the firm and added his ideas to the growing body of services. This was followed by the release of Smart HOA, a cloud-based management system to help boards and managers easily and inexpensively manage their associations. The program seamlessly tracks work orders, violations, tenants, architectural approvals, parking, visitors, and packages. It also allows associations to "go green" by storing documents in the cloud.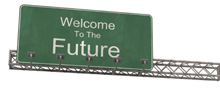 Future Announcements. This year even more will be added to the Davis-Stirling.com umbrella of legal services, programs, products and companies. Stay tuned for more announcements during our year-long celebration! (In between the announcements we may include some news about the law and a pinch of humor.)


"Legal solutions through knowledge, insight and experience." We are friendly lawyers; you can contact us at (800) 464-2817 or info@adamskessler.com.