QUESTION: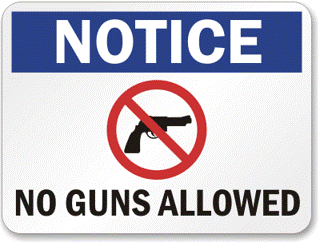 Does the board have the right to ask residents to declare if they own a gun and what kind? Don't we have 2nd Amendment rights?

ANSWER: The Second Amendment to the U.S. Constitution guarantees the right of citizens to possess firearms. However, the right is subject to reasonable regulation. (Dist. of Columbia v. Heller (2008) 554 U.S. 570, 626-27; governments allowed to impose narrowly prescribed and reasonable restrictions on guns.) For example, you cannot carry a firearm on a commercial airliner. If airport screeners find one, you won't be boarding the plane. Reasonable regulation of firearms also applies to HOA common areas.
Common Areas. In Nahrstedt v. Lakeside Village, the California Supreme Court stated that "use restrictions are an inherent part of any common interest development and are crucial to the stable, planned environment of any shared ownership arrangement." And, associations "may limit activities conducted in the common areas as well as in the confines of the home itself." Accordingly, associations could restrict residents from carrying or brandishing firearms in the common areas. The restriction would be deemed reasonable since California Penal Code §25850 already prohibits carrying a loaded firearm in public.
Handgun Ban. Although HOAs can regulate handguns in the common areas, any attempt by a board to ban handgun ownership would be struck down. The U.S. Supreme Court overturned a Chicago ban on handguns in McDonald v. City of Chicago (2010) 130 S. Ct. 3020.
Registration. Can a board require residents to register their guns with the association? Probably not. There is no safety or security benefit to registration since HOAs cannot license or ban gun ownership.
Moreover, California Penal Code, §25605(b) provides that no permit or license to purchase, own, possess, keep, or carry, either openly or concealed, shall be required of any citizen of the United States or legal resident over the age of 18 years. While this statute applies only to government registration of firearms, it shows a public policy against registration. In Nahrstedt, the Supreme Court used public policy as one of the criteria for judging the reasonableness of a restriction.
CONCLUSION: A court would likely deem registration of firearms to be inconsistent with public policy and invalidate the HOA requirement.
NEW ROOF FOR
DAUGHTER
QUESTION: My daughter recently purchased the condominium next door to me. The issue of a new roof for that unit in on the agenda for our next meeting. I have no financial interest in my daughter's unit. Do I need to recuse myself from voting on the roof for her unit? I am president of the board.
ANSWER: Even though you may be fulfilling your duties to the association by approving needed roof repairs, you do not want to give the appearance of impropriety. If you don't recuse yourself from the vote, people will assume you are inappropriately using association monies to benefit your daughter. Whenever faced with an apparent conflict of interest, the safest course of action is to step out of the meeting and let the remaining directors vote on the issue. It insulates you from accusations from those who like to stir the pot.
FEEDBACK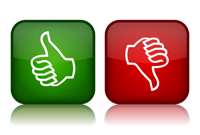 Spouse on the Board. Does the spouse always come with the pronoun "she?" -Judith K.
RESPONSE: That's the case from a man's point of view. You know how they have a one track mind.
Longest-Serving Director. Our board president frequently introduces me as "the longest-serving board member in California." Is he correct? I was elected in 1980 and have served continuously since then in every capacity. We have had an incredibly cohesive board since the very beginning, with hardly any private agendas. It has been a privilege and a lot of fun to serve! My current position (besides Secretary) is Historian! -Linda G.
RESPONSE: Kudos for your service to the community! Your cohesive, well-functioning board will be envy of many. You may indeed be the longest continually serving director in California. We'll see if my readers know of anyone who has served longer.

"Legal solutions through knowledge, insight and experience." We are friendly lawyers; you can contact us at (800) 464-2817 or info@adamskessler.com.