QUESTION: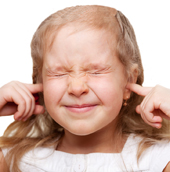 If the association sought and paid for a legal opinion, is the board violating their fiduciary duty if they ignore the opinion?
ANSWER: If board members stick their fingers in their ears and refuse to listen to legal counsel, that's a problem. But, if they listen to the attorney's advice, weigh it against other factors and reach a different conclusion, they are not in breach of their fiduciary duties.

Independent Decision. Boards are not required to let experts and lawyers make decisions for them. For example, an attorney and a termite expert might both advise a board to tent their condo buildings to stop a termite infestation. After taking into account the cost of tenting, the financial condition of the association, and the disruption to members who must be moved out of their buildings, the board can decide to spot-treat even though tenting is the superior method.
Business Judgment. This was the scenario in a case that made it all the way to the California Supreme Court. The Court sided with the board and held that,

where a duly constituted community association board, upon reasonable investigation, in good faith and with regard for the best interests of the community association and its members, exercises discretion…to select among means for discharging an obligation to maintain and repair a development's common areas, courts should defer to the board's authority and presumed expertise. (Lamden v. La Jolla Shores; Corp. Code §7231(a).)
Bad Advice. A second scenario under which boards can deviate from legal advice is when they believe the attorney is not knowledgeable or reliable in the issues presented. For example, if a divorce lawyer offers legal advice about HOA corporate matters, the board can (and should) disregard the advice. Instead, they should seek counsel from an experienced corporate attorney with expertise in community association law.
RECOMMENDATION: Boards should be cautious about discounting competent legal counsel. If directors are uncertain about the advice given, they should get a second opinion.
FEEDBACK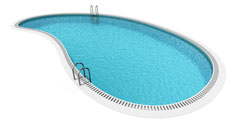 Empty Pool #1. "Finding a body at the bottom of an empty pool has a way of driving down property values. Plus there is the problem of cleaning up the mess." Love your wry humor. -Kit C.
Empty Pool #2. I see that you have wisely drawn upon the expertise of a professional (Design Build Associates) who clearly understand the physics of what might happen if an HOA were to drain its swimming pool. Thanks to you Adrian and your staff for your right-on response to this question! -S. Ross

Empty Pool #3. Instead of draining the pool, a pool cover can save a lot of water and heat. With the water shortage and the price of water increasing, they may be worth it. There are products that claim to inhibit evaporation and thus save water and heat. One such product is the ECOSAVR. -Harvey C.
Empty Pool #4. Another consideration is fire danger. Is the pool likely to be a source of water during an fire? -Dennis F.
Empty Pool #5. Our association had considered draining the pool but dismissed the idea because of advice from a soils engineer. What he suggested, which seems to be working, is putting a cover over the pool when not in use. It's bit of a hassle but seems to be worth it in terms of slowing evaporation and the resultant costs. -Nancy H.
Empty Pool #6. How do people with double-digit IQs get through life? If we drain our three pools, does the water go into a little private aquifer account, with some of it allotted to the potable water bins? How does draining a pool save water? Our pools were drained seven years ago for, as you pointed out, replastering and to repair some leaks. Other than that, they cost us little in water use. I'm flummoxed. -Linda H.
******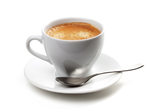 Social Events #1. It is my understanding that board members attending the "Coffee Klatch" are prohibited from discussing association business as this constitutes a violation of the Open Meeting Act. -M.H.

RESPONSE: You're correct. A quorum of the board cannot attend a coffee klatch if board business will be heard or discussed. That would turn the social gathering into a board meeting (Civ. Code §4090(a)), which would require proper notice to the membership and posting an agenda (Civ. Code §4920(a)).
Social Events #2. Anyone who disputes what their board does, needs to run for the board instead of just complaining, that's what I did. -Alice O.
RESPONSE: If people can't complain, they wouldn't have anything to talk about. That would be distressing.
*****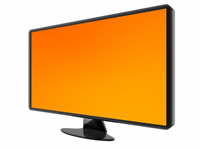 Citizen's Arrest #1. Regarding lewd acts in the neighboring building, his unit can probably be seen from several units and floors. Who knows when a child may be visiting. He is obviously aware of the situation as he increased his exposure after being told. I would have the police intercede as it should be considered public if being done in a way that it is purposely visible to others. If warned and repeated it could go down as a lewd act and, although maybe a misdemeanor, may be upgradable after a couple of times. This yo-yo could end up as a Penal Code §290 registrant. -Emile R.

Citizen's Arrest #2. I generally find the newsletter refreshing and often helpful but this week I just find it wrong and objectionable and find it difficult to believe that your firm would put something like that out there. I can not believe that a law firm would choose to call a person who is legally viewing legal content on their own TV a miscreant. Are you really that judgmental and that prudish that you feel free to insult someone for doing something you may not find to your taste yet completely legal? Really too bad! I think you should be ashamed of yourselves. -George G.
Citizen's Arrest #3. Why not get someone (with a strong stomach) to videotape what's going on across the way? If the miscreant knows he could be "exposed" for what he is in a court of law, including all his "shortcomings," he might think again. Also, are there children in the building who have a view of his antics? Seems like a follow-up in that quarter might be helpful. -Nancy H.

"Legal solutions through knowledge, insight and experience." We are friendly lawyers; you can contact us at (800) 464-2817 or info@adamskessler.com.