QUESTION
: Are we allowed as homeowners to view the salaries of directors?
ANSWER: Yikes! Directors are not supposed to receive salaries. Let me clarify that…directors are allowed to earn a living, just not from the association. Board members are supposed to be volunteers. If they are paid directors, they lose the protections afforded volunteer directors. Another problem is that if they voted to give themselves salaries, it's a conflict of interest.
Disclosure. If directors are paying themselves a salary, members have a right to know. The association's financial records should fully disclose and track any monies paid to directors.
RECOMMENDATION: Your association should immediately cease paying its directors.
CORPORATE vs HOA
PROXIES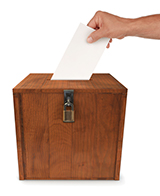 QUESTION: Corporations Code §7613(a) states that "Any member may authorize another person or persons to act by proxy…" This appears to conflict with Davis-Stirling which says a proxy can't be given to a renter. When Davis-Stirling and Corporations Code conflict, which one governs?
ANSWER: In this case, the Davis-Stirling Act controls. The Corporations Code is generic to all corporations and not all associations are corporations. (Civ. Code §4800.) The Act is specific to common interest developments, whether incorporated or unincorporated. (Civ. Code §4200 & §4805) The Act does not mention renters. Instead, it states that if a member wants to give someone a proxy, the recipient must also be a member of the association. (Civ. Code §5130(a)(1).)
COULD'A, WOULD'A,
SHOULD'A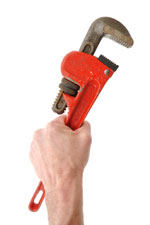 Nothing lasts forever! Bart Mendel of Stonemark Construction Management and I will provide real life examples of the legal and financial impact of unreserved "lifetime" components.
Many building elements are routinely overlooked by boards and managers when it comes to maintenance and reserves. These turn into huge special assessments. In addition, simple protective measures are ignored that later erupt into litigation. What you don't know can cost you a fortune. If only you could'a, would'a, should'a.
The program will be held at the Courtyard Marriott, 15433 Ventura Blvd., Sherman Oaks on Wednesday, May 21 from 11:30 a.m. to 1:30 p.m. You can register online at www.cai-glac.org or by telephone at (818) 500-8636. Managers can earn 1 hour of continuing education credit.
FEEDBACK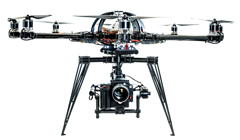 Drones #1. If you write a rule prohibiting drones, I would add that you can get permission from the board, that way a home owner selling a house can get permission to get a drone shot. Keep in mind places like Yosemite have prohibited drones but you can still get a limited permit if you are filming for commercial purposes. -Finn M.
Drones #2. All people have an expectation of privacy to their backyard and inside their home. Should an HOA provide rules; perhaps the rules should be to not fly drones outside of where UPS Brown can walk. In other words, drones may fly in common areas of the association and not in areas where expectation of privacy areas exist (backyards), and not in areas that create a nuisance outside of common areas of the interior boundaries of the HOA (within 5 feet of a building window), no drone may record inside any homeowners home (in reality, if the window is not covered and one can see in from the street, there is no expectation of privacy). -Ted S.
Drones #3. I was thinking that we might use drones for property inspections in the future. Like a carrier pigeon. We can send it out and get info. It would be easier to look at slopes and violations. -Meigan E.
RESPONSE: Provided they meet local, state and federal regulations (if there are any), an association could use drones to inspect for rules violations. However, I suspect there would be push-back from the membership.
*****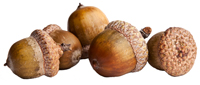 Nuts #1. I am new to an HOA board and I love the experience. So far, your newsletter has been extremely valuable to me. Even where we do not face a specific issue you address, the spirit and approach has general application. Above all, I have learned that we can address problems with a sense of humor. People are wonderful and so are their ways and if they are not so great today, they will be better tomorrow. I liked your comment to the person who didn't like the use of the word "NUTS". You stick to your guns. Right on. Nutty is as nutty does. It is nice to know that it is a "respected legal term." At this moment we seem to be nut-free. I know there could be a one lurking just around the corner or over the horizon. Perhaps my time will come. -Earl R.
Nuts #2. I agree, one "nut" even in a large HOA can be stressful for the board. If you have legitimate grievances you should find out what your HOA's governing documents say, check the law (of course, www.davis-stirling.com is the perfect resource) and then bring up your concern with your board (needless to say, in a calm, respectful manner). If all else fails, run for the board (put your money where your mouth is). -Alice O.
Nuts #3. Find the one owner who believes the word "nuts" is "offensive" "unprofessional" and "poor business ethics" and you've likely found the "there's always one person in an HOA who creates problems." I will now replace the use of "nuts" in all my legal pleadings with "trail mix" if that is more PC? Wait, PC is offensive to us Mac users. Nuts! Whoops, I meant "trail mix" -K.A.
Nuts #4. Small versus large associations struck home with me. I've been on the board since the Earth cooled and we went through a hellacious legal battle with a certified lunatic who sued the board. It was finally settled. Small is wonderful and easy when it works. God forbid you get a sociopath as a neighbor. -Dave W.

"Legal solutions through knowledge, insight and experience." We are friendly lawyers; you can contact us at (800) 464-2817 or info@adamskessler.com.