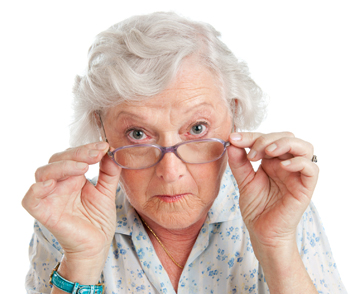 QUESTION: I am on the board of a retirement community. We have a resident complaining of cigarette smoke. We investigated and could not smell any smoke, nor is there anyone around her who smokes. She is threatening to go to Fair Housing if we don't do something about it. What should we do?
ANSWER: Your resident may be suffering from a condition known as phantom smell syndrome. The medical term is phantosmia. She smells things that aren't there. Medical literature describes a long list of causes for this unfortunate olfactory hallucination–some serious and others benign.

Noise Complaints. I had a similar situation with an older woman in a luxury highrise who heard noises in her bedroom that kept her awake at night. Her lawyer daughter threatened to sue the association if the board didn't stop the "common area" noise.
Duty to Investigate. The board's obligation is the same whether a resident complains of odors or noises–it must investigate. I asked the board to have at least two individuals schedule a time to listen to the noise. Two directors volunteered and invited me to attend.
The three of us, plus the manager, went to the unit and exchanged pleasantries with the resident. She invited us into her living room and pointed out the noise to us. We all strained to listen and heard nothing. She was disappointed and told us it was much louder in the master bathroom and led us to the room. We all stood quiet as mice and listened. Again we heard nothing. She was insistent and informed us the noise made it impossible to sleep. She reminded us her daughter was a lawyer. We thanked her and headed for the door.
Decision. The board was more than willing to fix the noise, but there was nothing to fix (at least not with the building). The resident was hearing phantom noises–a medical condition known as "musical ear syndrome" where a person suffers from auditory hallucinations. The malady got its name because people often hear music.

Paper Trail. I wrote a letter to her lawyer daughter about the investigation and the board's decision. I offered a renewed investigation if she hired a licensed acoustical engineer who could record the "loud noise" and offer an expert opinion that it was loud enough for a jury to deem it a nuisance. The daughter never filed suit and her mother stopped complaining.

Annoyance v. Nuisance. We live with sounds and smells around us every day. They might be an annoyance, but that doesn't mean the association is required to take action.

[E]very annoyance or disturbance of a landowner from the use made of property by a neighbor does not constitute a nuisance. The question is not whether the plaintiffs have been annoyed or disturbed … but whether there has been an injury to their legal rights. People who live in organized communities must of necessity suffer some inconvenience and annoyance from their neighbors and must submit to annoyances consequent upon the reasonable use of property by others. (Schild v. Rubin (1991) 232 Cal.App.3d 755, 764.)
RECOMMENDATION:  We have a lot of aging baby boomers living in condominiums. I suspect boards will run into more complaints of noises/odors both real and imagined. When complaints are made, boards should decide if the noise/odor is a mere annoyance or an actionable nuisance.

Directors don't need to personally investigate. Managers, maintenance personnel, or experts can investigate and report their findings. If the board concludes the noise/odor is not a nuisance (or doesn't exist), the finding should be documented in a letter to the person. If the matter ends up in court, the board's investigation, deliberation, and decision should satisfy the the Business Judgment Rule and be deferred to by the judge.
JENNIE PARK
JOINS ADAMS STIRLING
I am pleased to announce that attorney Jennie Park joined the firm.
Education. Jennie's undergraduate degree is in Economics with a minor in Philosophy from UCLA. This was followed by a Juris Doctor from Loyola Law School.
Conflict Resolution. Early in her legal career, Jennie gained valuable experience in conflict resolution as a neutral conciliator at a high-volume public interest clinic. This was followed by a stint with the United States Army Judge Advocate General's (JAG) Corps where she counseled civilians and military personnel at all levels in the chain of command.
Litigation. Jennie's litigation skills were developed defending healthcare providers in medical
malpractice suits and administrative board proceedings. She is
well-versed in all phases of litigation from discovery, to law and motion, to settlement or trial.
Business Counsel. Prior to joining our firm, Jennie served as general counsel to commercial real estate businesses, start-up companies and business owners. She developed expertise in cyber liability, federal privacy laws, and intellectual property issues.
If your association needs legal counsel, contact us for a proposal. We continue to recruit attorneys for our Northern California, Inland Empire, Orange County and Los Angeles offices.


No Board Quorum. One of our board members recently resigned and there is no longer a quorum on the board. I was wondering how this affects parking enforcement in the complex. If the company was hired while there was a quorum of board members, can it continue to patrol? Or are they supposed to stop until another director is appointed?
RESPONSE: Your parking enforcement company, landscapers, management company, and other vendors should continue to perform the duties they were hired to perform. Losing your quorum on the board does not affect their contractual obligations. Even so, you should appoint directors at your earliest to fill all empty seats.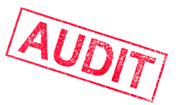 Surprise Audit? We have a group of homeowners who are concerned about our association's financial health. Our board puts a lot of confidence in our manager's ability to act on our behalf and don't supervise the manager. What steps can we take to initiate a surprise audit of our records?
RESPONSE: Members have the right to inspect the association's books and records. You also have the right to designate an agent to inspect the records. (Civ. Code §5205(b), Corp. Code §8311.) If you have concerns about your association's finances, you can hire a CPA to review financial records. You can schedule a time with the management company to review them or pay for copies of records which you can provide to a CPA for analysis.
Out of Town Director. We are Canadians who have property in Southern California. I was elected to the board and reside there for approximately five months and then back to Canada. I know I'm obligated to attend board meetings. Is the board obligated to ensure I can attend?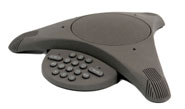 RESPONSE: We are quite fond of our neighbors to the north. Your fellow directors must give you notice of meetings and allow you to attend by telephone. Attending by phone is the same as physically attending the meeting. (Corp. Code §7211(a)(6); Civ. Code §4090(b).) Since the law requires that you have the ability to hear everyone and they all hear you, your association should invest in a good conference phone.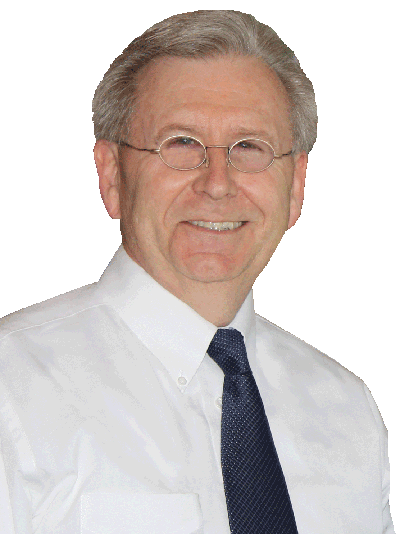 Adrian J. Adams, Esq.
ADAMS | STIRLING PLC
We are friendly lawyers. For quality legal service, boards should call (800) 464-2817 or email us.