On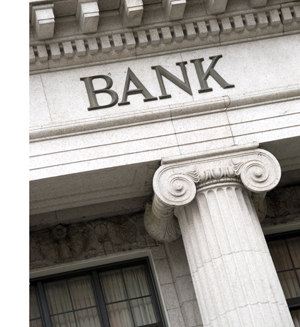 occasion, we get to cover more complicated subjects in our newsletter. This is one of them.
Wall Street Reform. Following the collapse of the economy in 2008, Congress rushed through a bloated piece of legislation known as the Dodd-Frank Wall Street Reform Act, sometimes referred to as "Dodd-Frankenstein."
Massive Bill. The extent of the legislation was unprecedented. As the Economist Magazine* noted, "The law that set up America's banking system in 1864 ran to 29 pages; the Federal Reserve Act of 1913 went to 32 pages; the Banking Act that transformed American finance after the Wall Street Crash, commonly known as the Glass-Steagall Act, spread out to 37 pages. Dodd-Frank is 848 pages long."
Associations Affected. The Economist described the reach of Dodd-Frank over the economy as one that affects "veterans, students, the elderly, minorities, investor advocacy and education, whistle-blowers, credit-rating agencies, municipal securities, the entire commodity supply chain of industrial companies, and more." To the "and more" we can add homeowner associations.
Bail-In Provision. When the economy collapsed, the Federal Reserve used taxpayer money to bail out distressed banks that were deemed "too big to fail." Dodd-Frank now prohibits the Fed from providing emergency funds to failing banks. Instead, distressed banks must rely on depositor funds. This is known as the "bail-in" provision. It requires banks with assets of $50 billion dollars and more (BofA, JPMorgan Chase, Union Bank, Wells Fargo, etc.) to take depositors' money to offset losses.

Seize Your Money. In other words, if the bank suffers losses from risky investments, it can use depositors' money (from checking accounts, CDs, money market funds, IRAs, etc.) to cover its losses. It can bail itself out by seizing your money. Previously, banks were obligated to return your money upon demand. Now, under Dodd-Frank, you might get a share of stock in the bank instead of cash.

FDIC Insurance. Even though depositor accounts are insured by the FDIC for $250,000.00 for each depositor, the FDIC has only $67 billion in their fund to resolve account problems. The FDIC has a credit line of $511 billion with the Treasury which can be used as well. Unfortunately, derivative losses could be in the trillions of dollars. That means there will be no money to protect depositors.
Election Issue. Banking industry regulation has become a political issue between candidates Bernie Sanders and Hillary Clinton. They have clashed repeatedly on this issue in their recent debates. Bernie Sanders wants to reinstate Glass-Steagall, which was repealed by President Bill Clinton and was a factor in the collapse of the U.S. economy. Both candidates want to increase banking regulations, which could further impact an association's deposits.
RECOMMENDATION. For associations who are risk-averse, they should consider moving their funds to smaller local banks and credit unions. To avoid the bail-in provision, the institutions should be smaller than the $50 billion dollar asset limit set by Dodd-Frank.
Thank you to Ted Loveder CMCA AMS PCAM for the genesis of this article. Ted manages one of the many highrise condominium associations we represent. Ted is part of a growing pool of talented and credentialed managers in our industry.
*The Economist, Feb 18th 2012.

COMMERCIAL CID
RULE CHANGE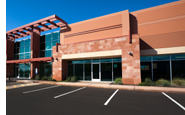 QUESTION: If the board of a commercial CID changes their collection policy, does it require 30-day review and comment period like residential associations?
ANSWER: For commercial and industrial common interest developments there is no notice or 30-day review requirement for adopting and revising operating rules.
In the Commercial CID Act, the procedure for adopting rules is determined by the development's governing documents. If your documents require advance notice to the membership and a 30-day review period, then you must do so. If your governing documents are silent, the board may adopt rules by a motion at a board meeting. The rules immediately become effective upon notice to the membership.
RECOMMENDATION: Even if not required by your governing documents, it is still a good idea to notify the membership of any proposed rule change. Members like to stay informed and it gives the board a chance to find out if there are any serious problems with the rule change.
Thank you to attorney Wayne D. Louvier for researching this issue. Wayne works out of our Orange County office.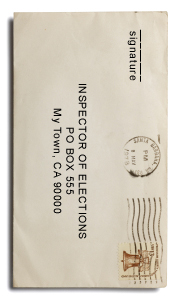 Ballot Envelope #1. I do so enjoy your newsletter. Often it ranks right up there with the Sunday funnies. May I make a fourth suggestion to your response to Election Envelope #2? That would be to mail the envelope with its signature (and the inner envelope and ballot) in a third envelope with just a regular return address label to the inspector of elections. Please keep up the entertainment; it's a great way to start the week! -Nancy H.

Ballot Envelope #2. As an inspector, I have always used #9 envelopes for return envelopes and my instructions say this: "IF YOU DO NOT WISH YOUR SIGNATURE AND ADDRESS INFORMATION TO BE VISIBLE ON THE RETURN ENVELOPE, fill it out as above, place it in another envelope (#10) and address that envelope to Mister Parliamentarian and mail it." -James S.
We're friendly lawyers–boards and managers can reach us at (800) 464-2817 or info@AdamsStirling.com.