QUESTION:
A board member's husband went to another board member and told him "F**K you, you f*****g Pakistani terrorist why don't you go back home." This was in front of construction workers and neighbors. This is not the first police report involving this director. We have elections coming up. Can we use the police report to let neighbors know about his behavior?
ANSWER: Sometimes board members have no control over their spouses. Some, however, use them for their dirty work. Either way, the spouse's behavior was inappropriate.
Poor Judgment. There are two possibilities related to the Pakistani board member. Either he is a terrorist or he is not. In the unlikely event he is, the spouse is displaying incredibly poor judgment. Common sense dictates you don't aggravate a terrorist by swearing at him. In the more likely event the board member is not a terrorist, the spouse still showed bad judgment. His actions will have a negative impact on the board's ability to conduct business. It's bad enough when bad behavior is confined to a spouse's personal life but when it bleeds over to the board, something needs to be done.
Legal Action. Your board member may be the sweetest lady in the world but if her abusive spouse continues to harass directors, the board may have no choice but to take legal action to stop him. Before it comes to that, you might ask for her resignation from the board. If she refuses, you can actively campaign against her reelection (which may or may not stop the abusive husband).
Campaign Material. Directors and members alike have the right to alert their neighbors to the problems created by the husband. Board members must, however, do so as individuals using their own funds and not as board members using association resources. You have great latitude in expressing your opinions against a "public figure" running for office, i.e., the wife/board member, but you want to minimize the potential for defamation by keeping all your communications truthful.
RECOMMENDATION: You should talk to your association's legal counsel for advice on how best to handle the misbehaving husband.
EXTENDING THE
DEADLINE FOR VOTING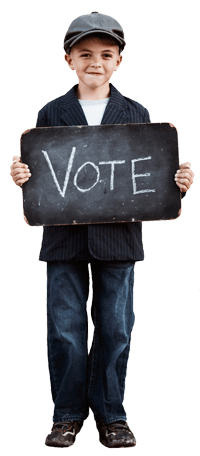 Older CC&Rs frequently require approval by 75% of the membership to amend them. Even worse, some also require approval by 75% of the mortgage holders. That was what the Bel Air Ridge HOA had.
Prehistoric Documents. Their documents were recorded in 1976, which is prehistoric when it comes to CC&Rs. The HOA tried to amend them and, as expected, not enough owners voted. The board repeatedly extended the voting period while pleading with members to vote. They extended the balloting deadline five times.
Petition Filed. When balloting was finally closed, only 65% of the membership had voted. Although they clearly missed the 75% threshold, 53% of the membership approved the restated CC&Rs. Of the lenders, 9 voted in favor, one against and 71 ballots were returned as undeliverable. Even so, it was enough for the board to petition the court for approval.
Extended Balloting. Three homeowners filed papers with the court opposing the petition. The court did not find their arguments persuasive and approved the CC&Rs. The opponents appealed and challenged the repeated extension of the voting deadline. The court of appeals reviewed the issue and concluded the extensions did not violate the voting process since the Davis-Stirling Act contained no restrictions on extensions and prevailed over anything to the contrary in the bylaws.
Lender Approval. The challengers also attacked the lender approval process. The HOA had sent a letter to them stating: "If you, as a lender, do not complete and return your ballot in a timely manner indicating your disapproval of all or part of the document, it will be deemed that you have voted in favor of approving the entire Restated CC&Rs." The court decided the HOA had made reasonably diligent efforts to seek lender approval and found no violation.
Reasonable Restrictions. The opponents also argued the new CC&Rs contained unreasonable restrictions. They did not explain why they thought the restrictions were unreasonable but, instead, argued the HOA failed to establish they were reasonable. The court disagreed and ruled for the association, thereby approving the new CC&Rs.
COMMENT: The case is unpublished but provides good insight into handling CC&R restatements. See Bel Air Ridge HOA v. Rosenberg. Kudos to the law firm of Kulik Gottesman & Siegel for their win.
POOL
CHEMICAL TESTING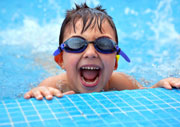 As of January 1, 2014, association pools are no longer "private" for purposes of health and safety regulations. That means HOAs must now comply with public pool chemical testing requirements.
Testing & Recordkeeping. In addition to meeting higher chlorine requirements, HOAs must now test the water daily. (Small HOAs are exempted if they have 24 or fewer units.) Regulations require that written records be kept onsite and preserved for at least two years. This includes (i) chemical testing, (ii) incidents of fecal, vomit and blood contamination, (iii) incidents of drownings or near drownings, (iv) maintenance and repairs, and (v) manufacturer's instructions for operation of all mechanical and electrical equipment and water treatment systems.
Reporting Requirements. Associations must also report incidents where two or more pool users or lifeguards have diarrhea within five days of each other.
RECOMMENDATION: Associations should contact their pool maintenance company to make sure they are in compliance with the new regulations. For more information, see public pool Maintenance and Operation regulations.
"Much More Than Just a Law Firm!" We're friendly lawyers–boards and managers can reach us at (800) 464-2817 or info@adamskessler.com.