QUESTION: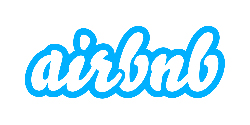 Wondering if Davis-Stirling addresses Airbnb and how associations can deal with problems created by short-term rentals.
ANSWER: No it's not addressed by the Act and yes you can do something about the problem.
Growing Problem. For those unfamiliar with Airbnb, it is a website for people to rent out their homes or even rooms on a short-term basis, whether it be a night, a weekend or a week. The service has become popular with tourists seeking lodging outside of hotels. Airbnb was founded in 2008 and in seven short years has grown to a $20 billion company with over 800,000 listings.
The problem with Airbnb short-term rentals was recently the subject of a front page article by the Los Angeles Times, "Homes as Inns Put New Pinch on Housing." The reporter observed that landlords have discovered they can make more money renting their houses a few days at a time rather than months at a time. This has led to "a whole cottage industry" that cities are struggling to regulate because of the negative impact it's had on the rental market. Long-term, stable renters have been pushed out by transient renters. Many municipalities now require short-term rentals obtain a license and pay a transient occupancy tax the same as hotels.
Impact on HOAs. Homeowner associations also suffer problems related to transient renters such as security issues, rules enforcement problems, higher maintenance costs, and increased administrative expenses because they require greater supervision. To meet the challenge, one association restricted short-term rentals and imposed a fee on landlords to offset the expenses they created.
Lawsuit. An unhappy landlord promptly sued the association over the restrictions and fees and lost. (Watts v. Oak Shores.) He appealed, and again lost. Thanks to his aggressive litigation, we now have favorable case law on the subject and he has a bill for $1.2 million in legal fees.
Published. We reported on the case three weeks ago. This past week, the court reclassified the case from unpublished to published, which means it can now be cited as case law. The court's three major rulings are significant: (i) association's have the right to restrict short-term rentals, (ii) boards can impose a reasonable fee to offset expenses associated with renters, and (iii) courts should defer to boards on decisions related to the maintenance, control and management of common areas.
Prohibiting Short-Term Rentals. If associations want to prohibit short-term rentals, they should be able to do so without the necessity of amending their CC&Rs. Most already have provisions in their CC&Rs that give them the authority they need. The first, found in many documents, prohibits owners from using their units for hotel-like operations. The second prohibits owners from running a business in the development. The third is the nuisance provision found in all governing documents. And, finally, most documents give boards broad powers to adopt rules and regulations for the benefit of the membership.
RECOMMENDATION: Associations wanting to restrict short-term rentals and/or impose fees on landlords should have legal counsel review their documents and make recommendations. To read the court's decision, see Watts v. Oak Shores.
SOFTWARE MARKETING

WANTED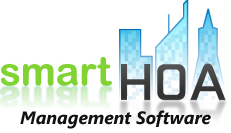 We are looking for someone to market our Smart HOA management software.
It's a base plus commission that will grow as sales increase.
If you are interested, please contact us at maureen@smarthoa.com.
BOOTLEGGED

HARDWOOD FLOORS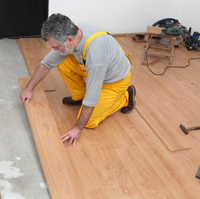 A common problem encountered by condominium associations is bootlegged hardwood floors.
Violation. In Ryland Mews HOA v. Munoz, a new owner installed hardwood floors in violation of the CC&Rs and created intolerable noise conditions for the owner below. When confronted, Munoz refused to mitigate the problem claiming his wife suffered severe allergies.
Lawsuit. The association sued Munoz for the following CC&R violations: (i) creating a nuisance that unreasonably interfered with the quiet enjoyment of another owner's condominium, (ii) altering his unit in a manner that increased sound transmission to an adjoining unit, and (iii) failing to get written approval from the architectural committee.
Court Order. The association asked the court to issue a preliminary injunction that Munoz relieve the problem pending trial on the merits. The court agreed and ordered Munoz to install rugs over 80% of his floors. Munoz appealed and lost, thus providing us with more case law on how to handle hardwood floors (and hard-headed owners). Munoz' violation of the CC&Rs and his refusal to compromise saddled him with an order to install rugs and a looming trial that could result in fines, an award of attorneys' fees, and an order to remove his hardwood floors.
COMMENT: Having an allergy does not give an owner the right to ruin his neighbor's life. There are plenty of hypoallergenic rugs and other products on the market that could have simultaneously resolved the allergy and noise problems. It took a court to order Munoz to be a good neighbor. Even that was not sufficient, it took two courts. Some people are just not suited for condo living. To read the case, see Ryland Mews HOA v. Munoz.