QUESTION:
In the event of a recall of the entire board is it necessary to vote at the same time for new directors or do we operate without a board for a brief period?
RESPONSE: An association should never operate without a board. By law, corporations are required to have a board of directors:
Each corporation shall have a board of directors. . . . the activities and affairs of a corporation shall be conducted and all corporate powers shall be exercised by or under the direction of the board. (Corp. Code §300; §7210.)
Replacing Directors. Since an association cannot operate without a board, you have two choices: (i) the recalled board stays in place until a new board is elected or (ii) a new board is elected at the same meeting as the recall.
Option #1. I don't recommend leaving a recalled board in place. If the membership is so unhappy that it votes to remove an entire board, they tend to get emotional if the recalled board continues running the association for another two or three months while nominations are solicited and a second election held.

Option #2. Electing a new board at the same meeting is the better course of action. Before distributing a recall ballot, the board should solicit nominees and include them on the ballot. At the meeting, the inspector of elections first establishes a quorum. If there is no quorum, the recall fails and everyone goes home. If there is a quorum, the inspector publicly counts the recall votes and announces the results. If there are insufficient votes to remove the board, the recall fails and everyone goes home. If the recall succeeds, the inspector tabulates the votes for candidates and announces a new board.
 
RECOMMENDATION: Associations should amend their election rules to include a section on recall procedures. If your association needs assistance, contact me.

NIGHTMARE
ON ELM STREET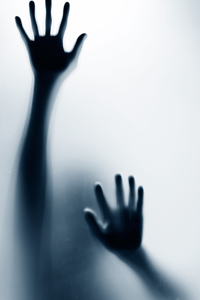 QUESTION: Our president has mismanaged our small association. We've been suspended as a corporation; taxes have not been filed for ten years; the building has not been maintained; our reserves were lost; the president used her personal checking account to collect funds; she refuses to enforce the CC&Rs; and our common areas are being rented for storage but we receive no funds due to a side deal. What can be done?
ANSWER: A small claims action should get you access to financial records, assuming there are any to review. You can circulate a petition to recall the president or wait until the next annual meeting to elect new directors. If your membership is so apathetic that they refuse to take action, I see large special assessments in your future for deferred maintenance, underfunded reserves, back taxes, corporate reinstatement, and legal fees.
RECOMMENDATION: If you're a voice crying in the wilderness, it may be time to sell your unit and run. As the 1800s French historian and author of Democracy in America Alexis de Tocqueville famously observed, "In a community association, members get the boards they deserve."
BOARD MEMBER
FOR RENT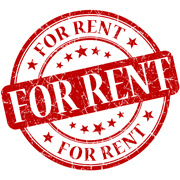 QUESTION: We have a CC&R prohibition against rentals of less than 30 consecutive days. More than a dozen owners violate the restriction by posting on short-term rental sites. One of our board members is a Realtor. He is telling owners to ignore the CC&R prohibition who then pay him to handle their rentals.
ANSWER: It sounds like your board member is for rent. The scenario you describe is a clear conflict of interest and breach of fiduciary duties. Your errant director should be censured by the board.
Fines. If his activities continue, the board should hold hearings, fine the director and suspend his privileges for promoting and facilitating violation of the CC&Rs. This can be done under the nuisance provision of the CC&Rs. Your board should also amend its rules to make it clear to the ethically challenged that they cannot facilitate others in violating the CC&Rs.
Lawsuit. I'm not a fan of litigation but the board could also go into court for an order that he cease violating the association's CC&Rs. He would likely have to reach into his own pocket to defend himself. The association's D&O insurance would probably not defend since the action is for breach of CC&Rs and injunctive relief and because the action is being brought by the board against the director–something often excluded by D&O policies.
RECOMMENDATION: The board should take action against the  misbehaving director. Otherwise, the board itself is open to legal action by the membership. In addition, the board should adopt an ethics policy. To put teeth into the policy, the board can amend the bylaws to make signing and following the ethics policy a condition for serving on the board.
FEEDBACK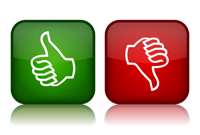 Recall Quorum. I strongly disagree with your assertion that ballots count towards whether or not members may adjourn a meeting to a later date. There is no communication to a member who has chosen to vote by mail that their presence may be needed or required in the event not enough ballots or persons attend an original meeting. This is contradiction to a communication I received from this law firm four years ago in regards to this very subject. -Richard P.
RESPONSE: That's a blow to my ego…a differing legal opinion, who would have thought?

"Legal solutions through knowledge, insight, and experience." We are friendly lawyers; you can contact us at (800) 464-2817 or info@adamskessler.com.