QUESTION:
When homeowner A locks his car, the horn beeps. Tenant B screams "I will blow that ****ing car up." So, A locks his car during the day only, not at night. Unfortunately, B works out of his unit and naps during the day so he can work through the night. B is threatening to sue.
ANSWER: Your tenant sounds like an al-Qaeda recruit. First, put the association's insurance on notice of a potential claim. I know it sounds silly but you need to preserve the association's rights under its insurance policy.

Investigate. Next, your board has a duty to investigate the complaint and take appropriate action. If the horn really is a nuisance, "A" needs to stop using his remote. He can manually lock his car or have the beep disabled.
No Nuisance. If the board decides that a beep during the day is not a nuisance, the association does not need to get involved in a neighbor-to-neighbor dispute. The board should, however, document its actions and send a letter to the landlord with a copy to the tenant that it investigated the complaint and found no violation. So the board's cars don't get blown up, you may want your lawyer to send the letter.
NOTE: I don't think it's widely known but God made ear plugs for people with odd sleeping habits. They're also cheaper than a lawsuit. The landlord should consider making the investment (or get a new tenant).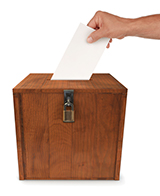 QUESTION: We circulated a ballot to amend our CC&Rs. We had to extend the voting deadline three times to get enough ballots. One owner turned in his ballot and then sold his unit. Must we discard his ballot and issue one to the buyer?

ANSWER: The seller's ballot is still valid. If he was the owner of record when ballots were distributed, he is the one with the right to vote. The buyer can vote in later elections.
CABLE TV
CONTRACTS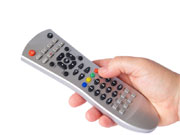 QUESTION: DRE regulations of the Real Estate Commissioner state on page 282 section (E) that cable contracts can be five years. According to your hierarchy of docs, does that trump the CC&Rs restricting any contract exceeding one year ?

ANSWER: As a side note, California's Department of Real Estate was renamed the Bureau of Real Estate (perhaps to emphasize bureaucratic creep?). The Regulation you refer to is §2792.21 "Reasonable Arrangements–Governing Body Powers and Limitations." Subsection (b)(1)(E) deals with the length of contracts.
Purpose of Regulations. The purpose of the regulation is to establish reasonable standards for developers to use when they form homeowners associations. A developer's proposed CC&Rs must meet these standards or they won't be approved by the BRE.
Hierarchy of Documents. The hierarchy you refer do does not trump your CC&Rs because there is no conflict. The regulation applies to developers of common interest developments and is concerned with  cable contracts that exceed five years. If the developer's attorney drafted CC&Rs that restrict the board from approving contracts greater than one year and the BRE approved it, you're bound by the restriction. Your board would need membership approval for any agreement with a term greater than one year.

RECOMMENDATION: Once the developer has sold his units and turned over control to the membership, you can amend your CC&Rs to modify or eliminate contract limitations. We routinely add longer contract periods when we restate documents for associations. It can also be done with a simple amendment. If you want to take advantage of reduced costs associated with longer contracts, you need to amend your CC&Rs. 
S&L BOARD LEADERSHIP
WORKSHOP
All boards are welcome to attend S&L Management's annual "Board Leadership Workshop." Attorney Cang Le from Adams Kessler, Michael Berg from Berg Insurances, Mike Graves from SCT Reserve Consultants, and Krystal Walker from Fox & Stephens CPAs will be guest speakers.
The event will be Friday, September 5 from 8:30 a.m. to 3:00 p.m. at Marie Callender's Restaurant and Bakery in Temecula. Complimentary breakfast & lunch will be served during the program.
RSVP to Rosy Amlani at rosy@slammgmt.com or (951) 698-4030.

EQUITY BOARD SYMPOSIUM
RE: WATER CRISIS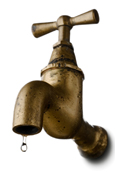 Equity Management is putting on its Annual Board Symposium. There will be a speaker on the water crisis and how it affects HOA communities.
I will be part of a panel for an "Ask the Attorney" discussion related to the drought (and any other legal questions that may arise). This dinner event will be held on Thursday, September 4 from 5:00 to 9:00 p.m. at the Wilson Creek Winery in Temecula.
RSVP to Melissa Walker at mwalker@equitymgt.com or (951) 296-5640.

"Legal solutions through knowledge, insight, and experience." We are friendly lawyers; you can contact us at (800) 464-2817 or info@adamskessler.com.