QUESTION: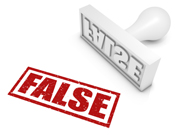 What can be done, if anything, if a candidate includes qualifications in his/her election biography that are not genuine? What if they are elected?
ANSWER: When candidates puff their resumes or lie about their background, board members, candidates and homeowners can point out the false statements to anyone who will listen. This is no different than political campaigns for city council, governor or president–mud and truth fly with equal velocity and voters are left scratching their heads trying to figure out who to vote for.
Equal Access. Board members have a right to campaign the same as anyone else. However, they must do so at their own expense. If the board were to use the association's newsletter or website to campaign, they must provide equal access to everyone who has an opinion on the matter.
Post Election. If the candidate succeeds in lying his way onto the board, fellow directors cannot remove him/her for lying unless it has to do with their qualifications to be a director as found in the bylaws. For example, he/she is a convicted felon or a non-owner and the bylaws require candidates to be owners and non-felons. If that were to happen, fellow directors could immediately remove the person from the board. In addition, the membership can remove directors at any time with or without cause. If someone lies and gets elected, the membership has two options: (i) wait until the next election and vote the person out of office or (ii) mount a recall campaign.
DEVELOPER
TRANSITION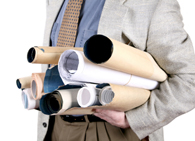 QUESTION: My neighborhood has CC&Rs but the Declarant no longer exists and there is no public record of their ceding or transferring their rights to anyone. What does that mean for the declaration?
ANSWER: Unless there is something else lurking in the bushes, your Declaration of Covenants Conditions & Restrictions (CC&Rs) should be fine as-is. Your CC&Rs were recorded by the Declarant when he created your development and their recordation brought your association into existence. Your HOA is not the successor in interest to the developer. Instead, it is a separate entity that continues to exist even when your developer ceases to. You don't need the developer's powers, your association has its own powers via the CC&Rs, bylaws, Davis-Stirling Act and Corporations Code.
Property Transfers. It is possible, however, that the developer failed to transfer title to the common areas from his company to the association. That sometimes happens in planned developments and creates a problem. If that were to happen, your association would need to go into court on a quiet title action to have title transferred to the association.
RECOMMENDATION: When associations go through a transition from developer to homeowner control, they should use a checklist of records to make sure everything is transferred before the developer disappears into the night.

Our firm will present at the Associa/N.N. Jaeschke annual "Board Education Event" on October 30 in San Diego.
The event will be held at Associa's office at 9610 Waples Street. Judge Larry Stirling will speak about the historical aspects of the Davis-Stirling Act, after which Christina Ciceron and I will cover the nuts and bolts of the Davis Stirling Rewrite.
N.N. Jaeschke is one of the premier management companies in the San Diego area and part of Associa, North America's largest and most successful community management company. They provide service to single family/master planned communities, mixed use, luxury highrise, active adult, golf & club, commercial and condominium communities.
There is limited space available for this event. To RSVP, please contact Mary Pat Saffel at (858) 795-7031 or joinus@nnj.com.
FEEDBACK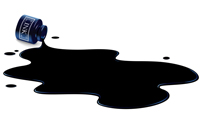 Investment Policy #1. I spent over 40 years in banking and dealing with the FDIC and never did see that bank CDs were backed by the full faith and credit of the United States. The FDIC is funded by assessments on banks. In the event of massive bank failures I am not sure where the full faith and credit would apply. Hence some of the concern with "too big to fail." If you want an investment tied to full faith and credit of the United States you need to invest in US Treasury bonds or notes and Ginnie Mae securities. -Bill D.
Investment Policy #2. Just a quick comment on your article on investments. I would encourage a board to never allow one board member with this type if authority. If they are just going to local non-HOA banks there is a risk that he is the only signer on the account. Two board members must be signers. When a board uses a non-HOA friendly bank usually the board is required to visit the bank to complete the signature card. If he is doing it be himself this most likely means he is the only signer. The investment policy should state that two board members must be present or on the signature card. -Cyndi Koester, CommerceWest Bank
CAI Legal Forum #1. I wanted to say congrats and thanks for a great seminar last Friday at the CAI event. Educational with a little humor. Best seminar there. Thanks for your hard work and time. -Tom F.
CAI Legal Forum #2. You and Steve Roseman are great together! Yours was the highlight of the day. And you know how much I love your graphics… they were even BETTER than ever! -Linda H.
Website. I love your website, not only for the information you make available, but also for the design. Thank you! -Pauline K.

RESPONSE: I didn't use government website designers.


"Legal solutions through knowledge, insight and experience." We're friendly lawyers; you can contact us at (800) 464-2817 or info@adamskessler.com.